CEP Club Championship 2021
CEP Club Championship 2021 with special format

on saturday, 26th June and sunday, 27th june 2021 
in the Hall Bleu in Strassen



Unlike in previous years, our championship will not take place with all groups, but according to the schedule below, so that the maximum personal capacity and social distance can be respected. Gymnasts must bring their CEP t-shirt on the same day.
!!! In view of the sanitary situation, only close family members are allowed as spectators during the tournament !!!
We will distribute the registration form in the next week, which has to be returned to the trainers by June 17th. If your child was absent this week, you can print out the form (see link below) and return it to us. Registrations by email will not be accepted.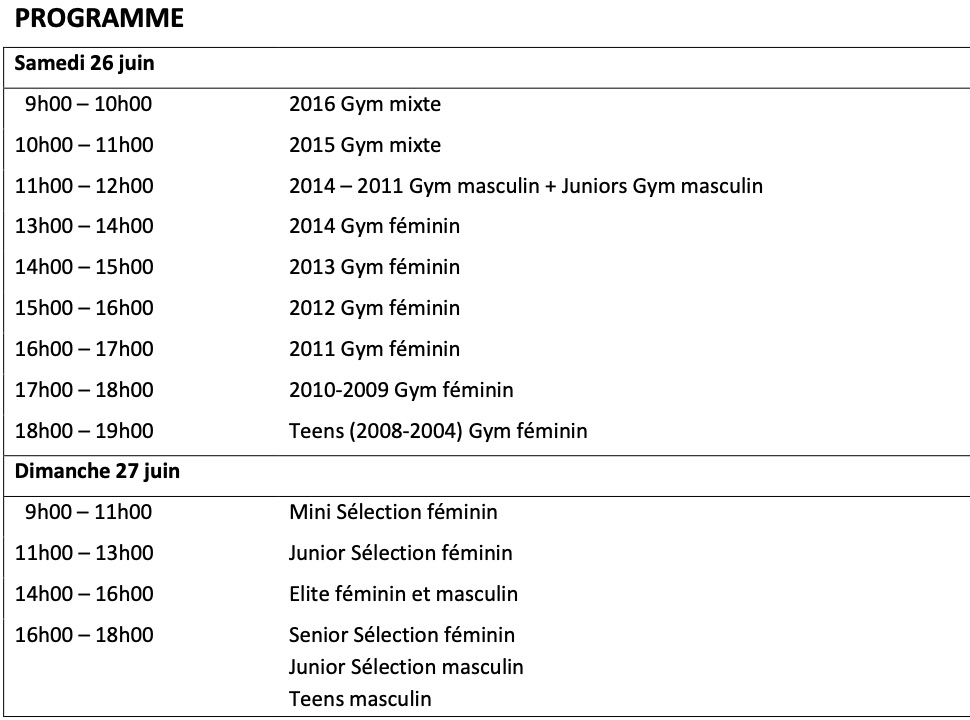 Download the registration formular here: