Enrolment and training timetable 2019-2020
( version française /lëtzebuergesch Versioun )
VERSION FRANCAISE NON-DISPONIBLE
Recreational Gymnastics – Enrolment and training timetable 2019-2020
---
Enrolment  for members already registered last season 2018-2019

Beginning day of enrolment :

starting on Monday, 16th September 2019

The enrolment will happen at the beginning of every lesson of the respective age class of the gymnasts.

Members from last season will have priority. They will keep an open spot till the beginning of October.
---
Enrolment  for NEW MEMBERS

New member enrolment date:

starting on Monday, 16th September 2019

(no pre-registration before this date)
Owing to the large number of applications and due to the limited number of children in each class, we cannot guarantee a spot in some classes. Depending on the class, new registrations will be put on a waiting list.
We currently run on a first come first serve basis like last season.
Registration from new members living in Commune de Strassen have priority.
The enrolment will be effective after completing the registration form and transferring the subscription fee. Registration form will be distributed between the classes from

Monday,

16th September 2019

on

.

Children may take part in 2 training sessions for free.
Unfortunately enrolment by email or on our website will not be possible.
More information under classes
---
training timetable 2019-2020
---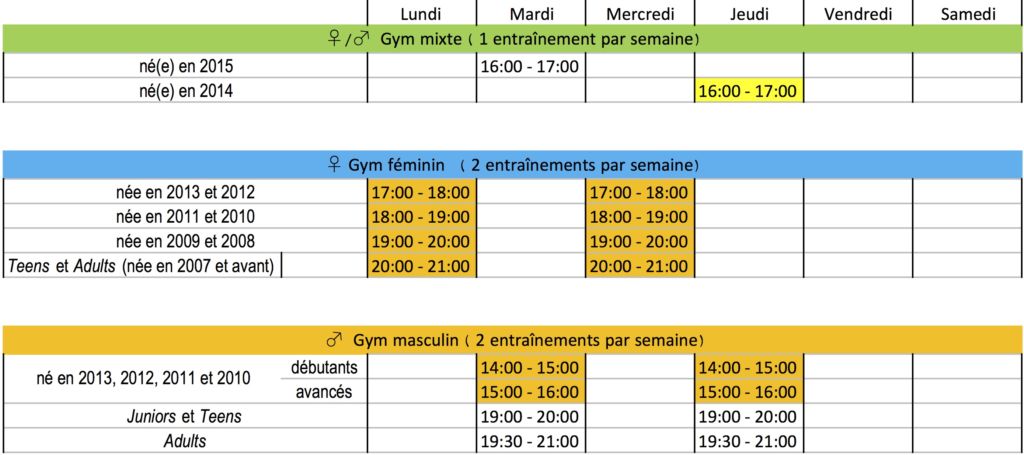 En gymnastique:   horaires jaunes: quelques places libres / horaires oranges: cours complets ou listes d'attentes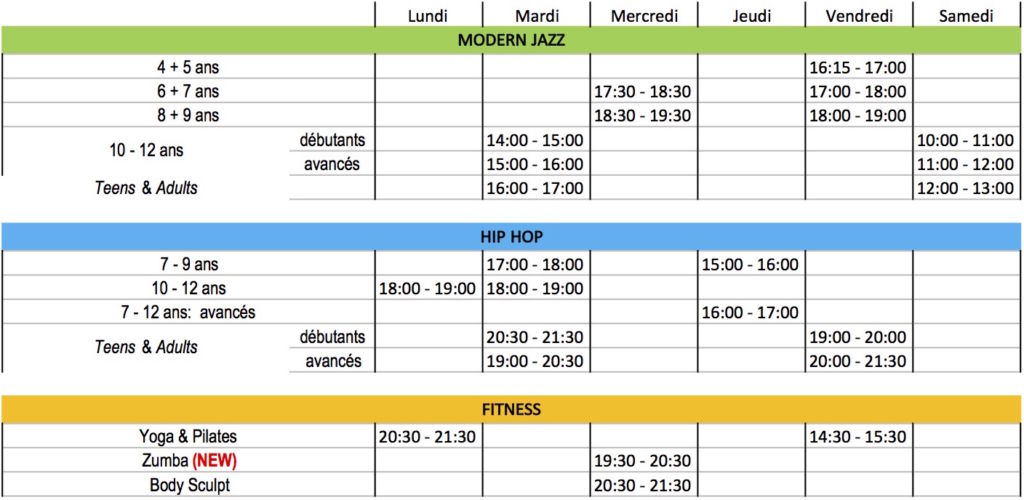 For further questions: contact
---
General and Artistic Gymnastics – Season 2019-2020
---
Based on a global evaluation by our coaches, gymnasts are selected from the recreational groups and invited to join the girls or boys competing teams. Selected gymnasts commit to attend all the trainings and competitions. Training timetables  will be transmitted by the team coaches.
---
Thank you and see you soon